Months without any rain in the Cape Town areas have brought many South Africans together to collect water containers for the Cape Town drought affected areas. The President of The Southern African Emergency Services Institute NPC (SAESI), Mr Melvin Ramlall and his family being concerned fellow South African citizens and Melvin also being a Firefighter for more than 30 years at Ethekwini District Municipality, having seen the effects of disaster first hand took the opportunity to launch a campaign in conjunction with a well-known Non-Profit Organisation, Gift of the Givers, to collect water for Cape Town.
Through their efforts many members of the community supported the campaign of which recently retired Major General Bala Naidoo of the SAPS was the very first contributor of water that started off the 5000lt water collected. The campaign started on the 27th of January 2018 and by the 31st of January 2018, 3000lt of sealed water containers had already been contributed across the community where young and old participated.
On the 5th of February 2018 Gift of the Givers did a pick-up at Nadasens Savemore Shop of 5000lt of sealed water containers to deliver to Cape Town.
The Merebank Community is a small community with a big heart and inspiration to others. Through the achievement of this campaign, as such the Community of Merebank and SAESI poses a Challenge to all Brigades within SAESI to do the same.
Let's collect as much water containers as possible and make a change for the Cape Town Communities that are affected with the drought.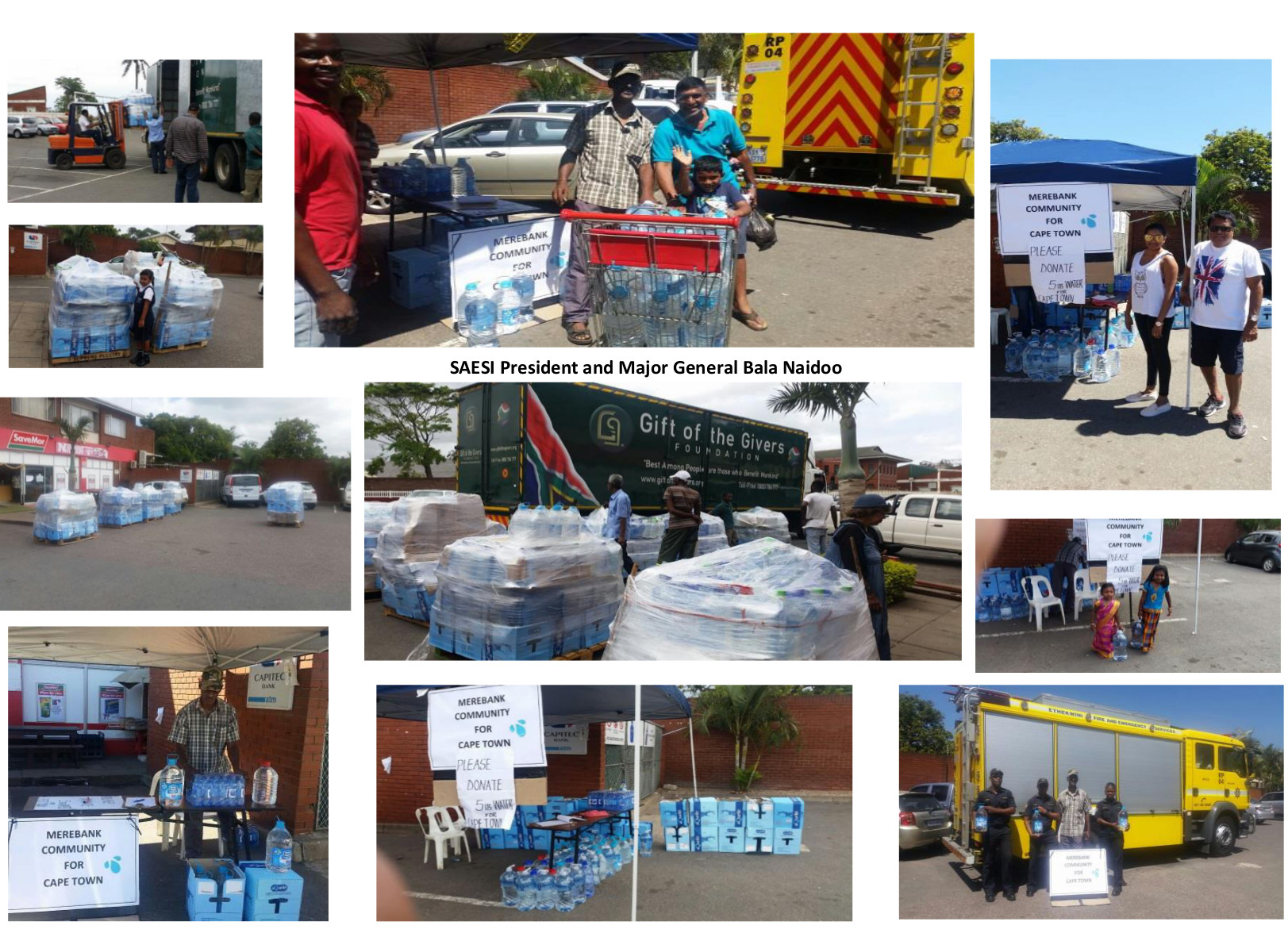 Article by: Lulu Ferreira, SAESI Head Office