SAESI Awarded - Best Emergency Services Training Provider 2023 - South Africa
About this award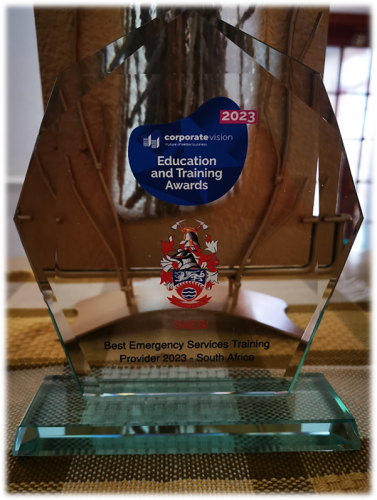 Introducing the Education and Training Awards
Corporate Vision proudly welcomes you to the fifth annual Education and Training Awards! Since 2019, we have been dedicated to recognising the very best of this integral industry, highlighting the leading players in workplace training, education, skills development, and more!
The global corporate training market is expected to grow to almost $500 billion over the next five years, after experiencing a swift recovery post-pandemic. According to the latest Training Industry Report, over 40 percent of companies raised their training budgets in 2022, showing that an increasing number of employers consider thorough staff training to be an essential factor to business success.
While the industry is growing at a steady rate, it is still highly fragmented, with the vast majority of training providers categorised as small businesses. The four largest companies operating in this sector, including multinational education corporation 'Pearson', make up only 10 percent of the market share. This presents a lucrative opportunity for SMEs and independent trainers to stay competitive and increase their industry influence by offering more niche or specialist services.
The diversity of the Education and Training sector also encourages greater leaps in innovation, and various digital advancements and new technologies have been introduced in recent years that are now dominating the market. Many companies are moving away from traditional instructor-led training methods and are instead opting for tech-based solutions for training delivery. E-learning is now the most popular type of training system, with SkyQuest reporting in a recent survey that this technique is preferred by 80 percent of organisations. These online learning solutions increase the efficiency of training, and technologies such as AR/VR have enhanced the learning process and created a more immersive experience.
Now more than ever, companies are looking for inventive ways to motivate and train their workforce, making this the perfect time to take part in the Education and Training Awards 2023! Those successful in this programme will benefit from increased credibility, brand recognition, and exposure to an international audience of industry peers and potential clients.
All of our winners are carefully selected by an experienced in-house team of researchers and judges, who assess all nominees against a strict set of merit-based criteria. This approach ensures that only the worthiest candidates are awarded. There are no mandatory costs involved at any stage of the process, with every recipient announced via a free-of-charge winners listing in our online directory. We also publish a dedicated Education and Training Awards supplement, featuring extended coverage on the winning firms who take advantage of our additional marketing packages.
If you would like to be considered for this year's Education and Training Awards – or know of a deserving enterprise that you would like to put forward – please don't hesitate to get in touch with our helpful Nominations Team today! You can make a submission online by clicking the Vote Now button provided. Corporate Vision wishes the best of luck to all potential nominees this year!
Best Emergency Services Training Provider 2023 - South Africa
The year is 1959. For the past 41 years, it's been almost impossible to provide firemen in South Africa
with the tools to obtain a recognised technical qualification. Be it due to language barriers, or a lack
of textbooks, pursuing these qualifications seems to be more trouble than it's worth. Enter Southern
African Emergency Service Institute (SAESI)– by far the most successful outlet for firemen to finally
gain access to the necessary resources to uphold the protection of life, property, and the environment.
Join us as we delve into how SAESI set out to shape the future of South Africa's emergency services.
Since its inception over 60 years ago, SAESI has been avidly focused on
one core mission – to act as a member driven professional organisation
centered on the safety of the community, and the aspirations of its
members throughout every aspect of emergency services. Despite
facing a multitude of challenges along the way, namely South Africa's
former aversion to trespassing on the prerogative of the British and
Commonwealth organisations within the sector, SAESI relentlessly
pursued the hope that a new approach towards emergency services
could be cultivated.
The result is what we see today. Following its establishment, SAESI
has acted as a steadfast means to uplift, develop, and recognise those
seeking a future within emergency services. As such, it's managed to help
individuals gain the necessary qualifications to excel, with fire fighter
and emergency responder roles still remaining close to its heart to this
day. In addition to this impressive feat, SAESI's hard work has acted as a
catalyst for change within the sector. As a result, SAESI is now recognised
as a Professional Body by the South African Qualifications Authority,
which just stands as a testament to how much it's accomplished in
regards to its mission.
This isn't its only achievement, however. Not only was SAESI the first
organisation to establish South African Qualification for South African
requirements in the fire industry, but its commitment towards its
objectives saw it rise to the position of being the first organisation to
bring International Recognised Skills Programs and Qualifications to
South Africa. Whether this takes the form of the NFPA Standards or
the IFSAC Certification, SAESI has managed to overcome every hurdle
imaginable in order to achieve such incredible feats. And, as though
that wasn't impressive enough, SAESI has even more successful
ventures under its belt.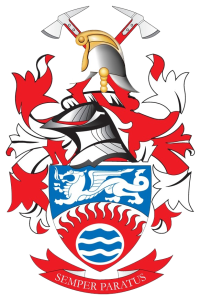 Now a recognised Non-Profit company who's established the
benchmark upon which current qualifications from Academic
Institutions and Occupational Qualifications are derived from, SAESI
has become a one-of-a-kind collective that's managed to consistently
demonstrate its passion, dedication, and unrelenting nature. Though
it may have been easy to give in to its opposition and leave the fate
of the sector to time and hope, SAESI proactively sought out a means
to elicit change. Now, South Africa has access to essential emergency
services qualifications – something that benefits just about everyone
within the region.
As a close-knit community of individuals relying on their brilliance
to safeguard the lives of people in danger, the team behind SAESI
has served as a reminder that nothing is impossible. It's proven
what can happen if you stick to your goals and pursue them, no
matter the opposition. SAESI's story is a tale of overcoming trials
and tribulations for the betterment of the industry it desperately
seeks to serve, and how no feat should be considered impossible.
Now, SAESI is a globally recognised, award-winning collective that's
continuously promoting excellence at every turn, and we're beyond
proud to be a part of its journey.

Contact: SAESI House
Company: Southern African Emergency Services Ins
Web Address: https://www.saesi.com/